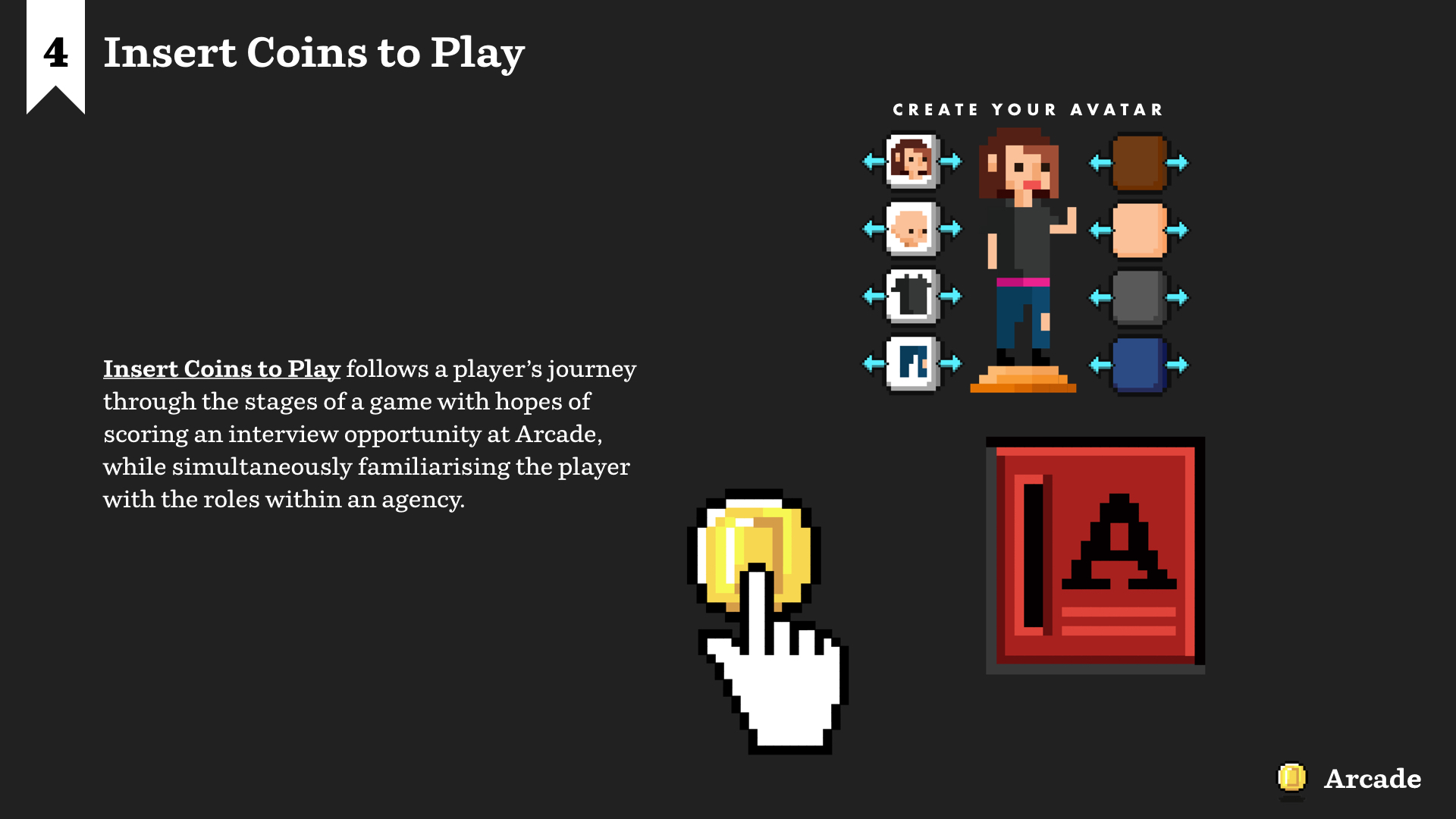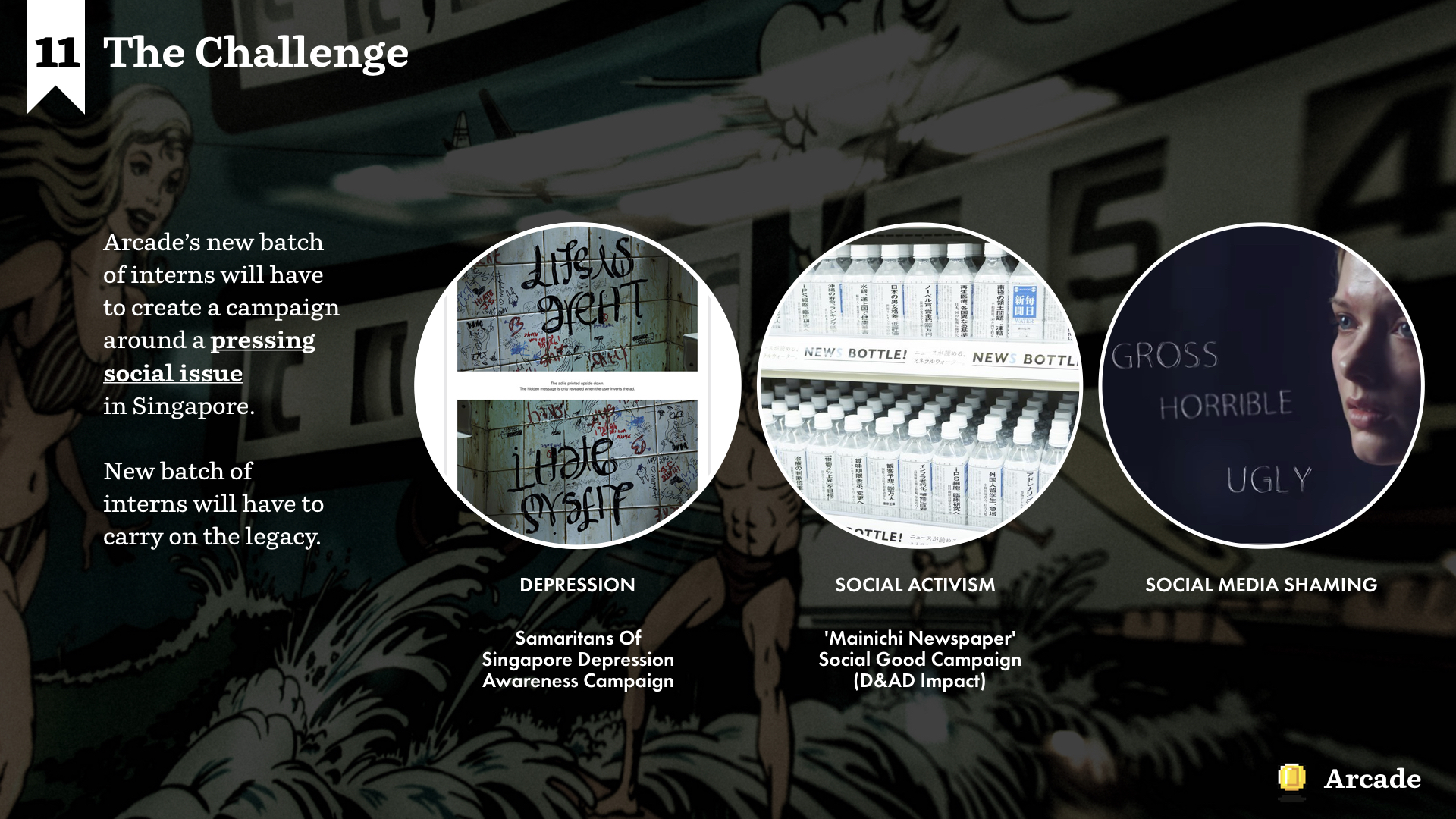 Insert Coins to Play
The infamous advertising agency intern project.
As the pioneer batch of the programme, we were tasked to be the taskmaster for future batches.
Insert Coins to Play is aimed to attract and inform potential interns on the various roles in advertising while positioning Arcade as the coveted destination for advertising internships.
As the AD of the team, I came up with general art direction we could take with the programme's microsite, collaterals, etc in addition to the ideation process on how the campaign and microsite should be laid out.